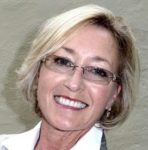 Liz Hart
Founder, Talent Representation
Liz Hart's highly-successful career working with broadcast news journalists covers more than 30 years. She has a national reputation within the television news industry as one of the leading and most-trusted talent agents who negotiates top contracts and salaries for her clients. Hart takes pride in navigating and developing the careers of hundreds of on-air television journalists. Liz is one who serves the slice of "reality pie" to each of her client's in an effort to challenge them to become better and achieve their career goals.
Prior to founding Hart Talent Management, Liz was Vice President of Digital News/Programming with the NWT Group. Her role was to expand the digital space of social media clients, including training and overseeing client profiles in the social media arena along with client placements in local and national news.
As a top producer for 11 years with another agency, from 2004 to 2015, Hart successfully moved her clients into highly sought-after broadcasting positions including: CBS News, CBS Syndicated Television, CNN "New Day," CNN correspondents, NBC's Weekend Today, ABC News, NFL Network and in every Top 20 local market.
She is reputed for having a keen eye for recognizing the untapped potential in emerging talent, and is a trusted representative to many hiring managers who have worked with her. Hart believes in mentoring young talent and giving advice and critiques to those who reach out to her.
In 1994, Hart Talent and Management was first founded in San Francisco, California.
Liz served as Vice President/General Manager for one of the leading talent recruitment firms in the country, Don Fitzpatrick Associates in San Francisco, beginning in 1988. She successfully placed news managers and countless many broadcast journalists nationwide, as well as overseeing the day-to-day operations and budgets of the company.
Her broadcasting career began in 1985 at KPIX Television in San Francisco.
Hart holds a B.A. degree in Mass Communications from California State University East Bay and she was chapter president of The Society of Professional Journalists, Sigma Delta Chi. Liz resides in Los Angeles, California.
You can reach Liz at: Liz@HartTalentManagement.com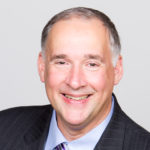 Joe Hengemuehler
Vice President, Talent Representation
Joe Hengemuehler joins Hart Talent Management as a 28-year veteran in the broadcast industry. He brings to the team, a wealth of experience in identifying and hiring talent and contract negotiations.
Most recently, Joe served as Vice President & General Manager at KOLD-TV in Tucson, AZ, after being promoted from News Director. He oversaw the day-to-day operations of the station and made several key hires for the station.
He spent 10 years at the E.W. Scripps-owned ABC15 News (KNXV-TV) in Phoenix, serving as news director for six of those years. During his leadership, this ABC news affiliate was consistently recognized with the Rocky Mountain Southwest Chapter Emmy for Overall News Excellence. The station also earned two George Foster Peabody awards for two separate investigative reports. Talent he has mentored and coached over the years, now work in top markets and at national broadcast networks.
Previously, Hengemuehler served as news director at KOCO-TV in Oklahoma City, senior executive producer at WUSA9-TV in Washington, D.C., executive producer at KPNX-TV in Phoenix, and morning news producer and 10 p.m. producer at KTSP (now KSAZ-TV, Fox10) in Phoenix.
He holds membership positions with the National Association of Hispanic Journalists and the National Association of Black Journalists. He is a past president of the Arizona Chapter of The National Lesbian & Gay Journalists Association.
Hengemuehler studied broadcast journalism at the University of Nebraska at Omaha. He was born and raised in Sioux City, Iowa. Joe currently resides in Phoenix.
You can reach Joe at: Joe@HartTalentManagement.com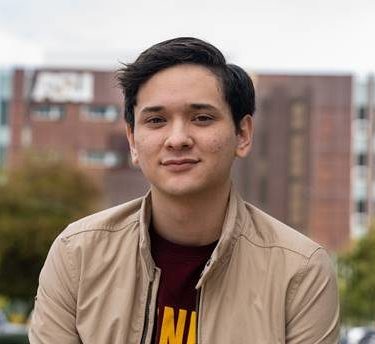 Ryan Tisminezky
Our Intern
Ryan Tisminezky is our newest intern and we're so happy to have him on our team!  Ryan is a freshman at Arizona State University's Walter Cronkite School of Journalism and Mass Communication in Phoenix.  His major is Broadcast Journalism.  Ryan has been editing video since high school and while with Hart Talent Management, he will be editing client reels and posting to our site as well as to social media.  Currently, he is on the video desk at The State Press, ASU's student-run news organization. Ryan is looking forward to a career in television news as reporter/anchor.  Hart Talent Management is committed to mentoring our interns while they attend college and beyond.  Welcome aboard, Ryan!!!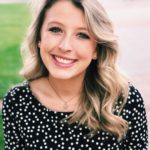 Katelyn Keenehan
Our Awesome Former Intern
Katelyn Keenehan is currently a sophomore, majoring in broadcast journalism. (Soon to take over the broadcasting world as a reporter!) Her minor is in social media. She attends Arizona State University's Walter Cronkite School of Journalism and Mass Communication in Phoenix. She helped us with web design, editing talent reels, creating slates, updating the HTM social media pages and any other task we threw her way! (Did we mention that she's a future star?) In addition to her many responsibilities with us, she was a program coordinator for Arizona PBS Horizon, where she assisted in producing the show, creating graphics, editing, and shooting video.
During her high school career, Katelyn was the president of her television program GTV. She led the team in national awards with nine from the Student Television Network- including 1st in the nation for Multimedia Journalism and Student of the Year Runner-Up 2018. In addition, she won two 2018 Emmys with the National Academy of Television Arts and Sciences for Serious News Reporting and Overall Talent.
In 2017, she represented the United States through the Social Expertise Exchange Organization where she traveled to the Volga Encounters Journalism Festival in Cheboksary, Russia. She served as an anchor for the 2017-2018 US-Russia Youth Television Bridge TV series, which focused on connecting the two countries.
With sincere gratitude to our supportive friends, The NWT Group and DHC